NEW YORK, NY – July 11, 2017 – (One Heart Entertainment LLC) Pop Reggae music artist Gia Yee's newly released self-titled EP, Gia Yee, debuted this summer on the airwaves, radio and streaming networks throughout the US, and abroad.
The EP contains multiple exciting new tracks, including "NO EMOJI", "KARMA", and "QUE SERA", along with earlier single release "ONE HEART", and "QUENCH THE FEAR". In addition to these 5 reggae- rooted tracks, an easy listening remix version of Quench the Fear, entitled "QUENCH YOUR FEARS" was added as a bonus, in hopeful anticipation of its inclusion in an upcoming soundtrack.
The EP's fresh and original pop-reggae style is apparent from the tracks "NO EMOJI" and "QUE SERA", which has a soft, funky sound complimenting Gia Yee's evocative lyrics and soothing vocals. The soulful vibe continues with the hip-hop infused beat of "KARMA", as the EP transitions into classic reggae rhythms with "ONE HEART' and "QUENCH THE FEAR", winding down with the remix version "QUENCH YOUR FEARS", who's track's encouraging message is meant to inspire hope and faith. Gia Yee confesses, "Music saved me from the wake of many challenges, by giving me a voice and an outlet with which to express myself. Music is a very important part of my life, and I feel honored and very blessed to be able to share my music with people from all walks of life and from many parts of our world."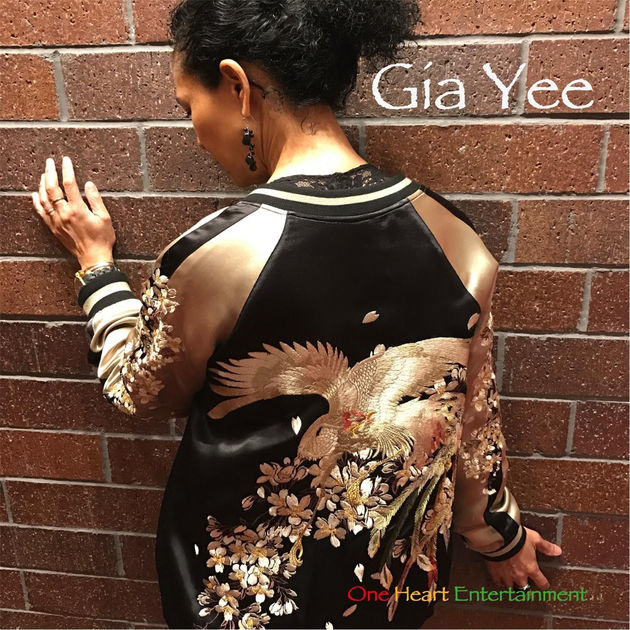 To go along with her new EP release, Gia Yee has shot three music videos and produced a pictorial lyric video. All shot on location in Clearwater Beach, Florida, with the acclaimed Jamaican DP Dameon Gayle of Warrior Films JA, who had previously shot Gia's "One Heart"and "Quench the Fear" music videos in Kingston, Jamaica, and at Tuff Gong International Studio.
A drone photographer, and multi-talented Director/Actress, Vivian Fleming Alvarez were also enlisted to help bring the story lines of the new EP singles to life. Director Vivian Fleming Alvarez, also recognized for her acting roles in "12 Years a Slave", "Bloodline", "Queen Sugar", and "Greenleaf", worked along side Dameon Gayle, to help elevate Gia Yee's new music videos to a new level. The result was three beautifully shot music video narratives for, "Que Sera", "Karma", and "Quench Your Fears", with Gia later adding a fun and provocative pictorial lyric video for feature single "No Emoji".
Currently, Gia Yee is focusing on completing her upcoming album, which she aims to have ready for the New Year. Speaking of her new music, Gia Yee says, "My hope is that my music may be widely received, crossing over into many music genres, and resonating with its listeners in a meaningful, healing, thought provoking and empowering way."
For more on Gia Yee's Self Titled EP and other news, Follow Gia Yee:
Facebook | Twitter | Instagram
Listen to "Gia Yee" on your music platform of choice:
Spotify
Apple Music
Google Play
iHeartRadio