The smooth vocal harmony and driven sound of new Country Music duo Austin's Rose is comprised of Taylor Cornilles and Tim Gore. Austin's Rose is music from the heart. With so many changes in the music industry in today's world, it's hard to find artists like Austin's Rose who have honed in on their craft, know exactly who they are, how they want their music to sound, and what they want their lyrics to say. With over 30 years of live performance between the two of them, Austin's Rose has found major success in it's short life.
Taylor spent her younger years on her parents 80 acre horse ranch in the hills of Southern Oregon. Touring the pacific coast and most of the western region of the contienental United States with her family band was "normal" for her since she was 10 years old. Taylor plays the fiddle, guitar, piano, and mandolin. She wrote her first song when she was 12 years old. Her love of Traditional country music has always been prominant. She has gained inspiration from artists such as Alison Krauss, Patty Loveless, Merle Haggard, and Elvis Presley. After graduating from high school early, Taylor made the move to Nashville.
"It's easy to share the stage with someone who possesses the talent she does. Taylor covers all my mistakes," Tim laughs. "Neither one of us have big egos. We both believe in our music and are very proud of each other. That is what makes Austin's Rose work."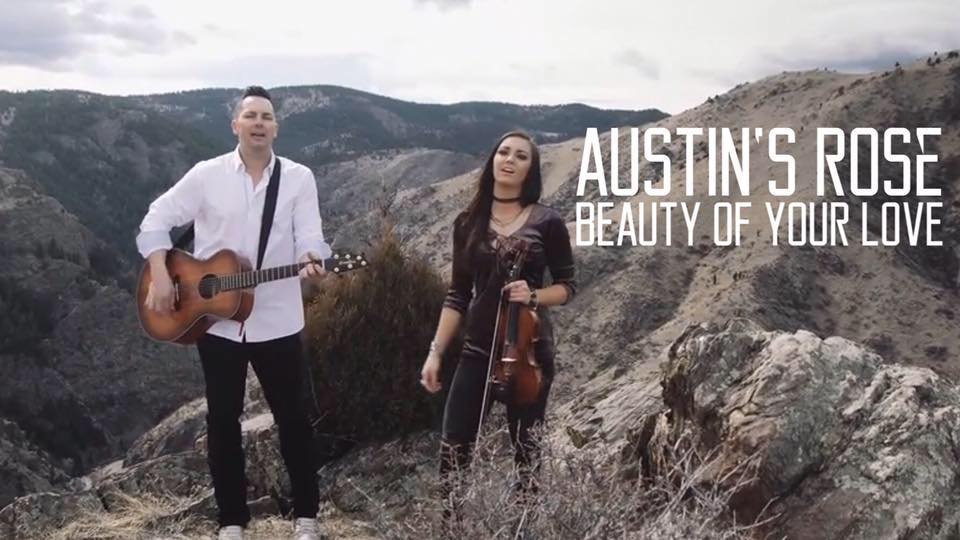 Tim was born in Dallas, Texas. His parents moved to eastern Kentucky during his younger years to be closer to family. While growing up, he shared his love between music and sports. When it came down to choosing between the two, music held the precedent. Tim plays guitar and has a catalog of over 500 songs he has written. His influences are some such as Jim Croce, Travis Tritt, Bad Company, and Ronnie Milsap. He later moved to Lexington, Kentucky where he went to college, played 4-5 shows a week, built a loyal fanbase, and gained years of on-stage experience to prepare him for the next step. After gradutaing from the University of Kentucky with a Bachelors Degree in Agricultural Economics, he headed straight to Nashville to pursue his dream of music.
"Tim is the most talented songwriter I have met since I moved to town." Says Taylor. "He has taught me how to be a pro writer. Tim puts so much passion and strength into each song and that is what people connect with. That's what I have connected with."
More on  Austin's Rose
Follow  Austin's Rose on Social Media
Facebook | Twitter | Instagram