Armed with unforgettable melodies and catchy choruses, The SoapGirls energy, rawness and authenticity live, has earned these road warriors a formidable reputation.
Performing continuously throughout 2016, these fearless French born sisters Ca(Millie) and Noe(MIE) Debray, backed by their strong songwriting abilities, dedication and determination to their craft, have slayed critics and earned a dedicated group of followers known as the 'The SoapSuds', who follow the band across the UK and Europe.
With a venomous swagger and catchy, riff-oriented guitar grind, The SoapGirls released their debut European single Bad Bitch last year and this caustic slice of vitriolic rock'n'roll, was feted by the media and fans alike.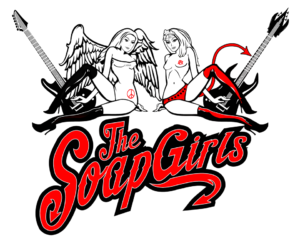 Follow The SoapGirls 
Facebook | Twitter | Instagram